I had the idea to set up a memorial for my father in Conshohocken, PA just under a year ago. Getting that idea to reality took longer than expected. Not because of any logistical issues, but because the planning required me to actively think about the fact that he was gone.
I decided a bench dedication would be nice and what better a place than 6th and Fayette Streets– the spot where he spent many years of his life and the spot where the DeMedio name hung proudly for decades at the family business.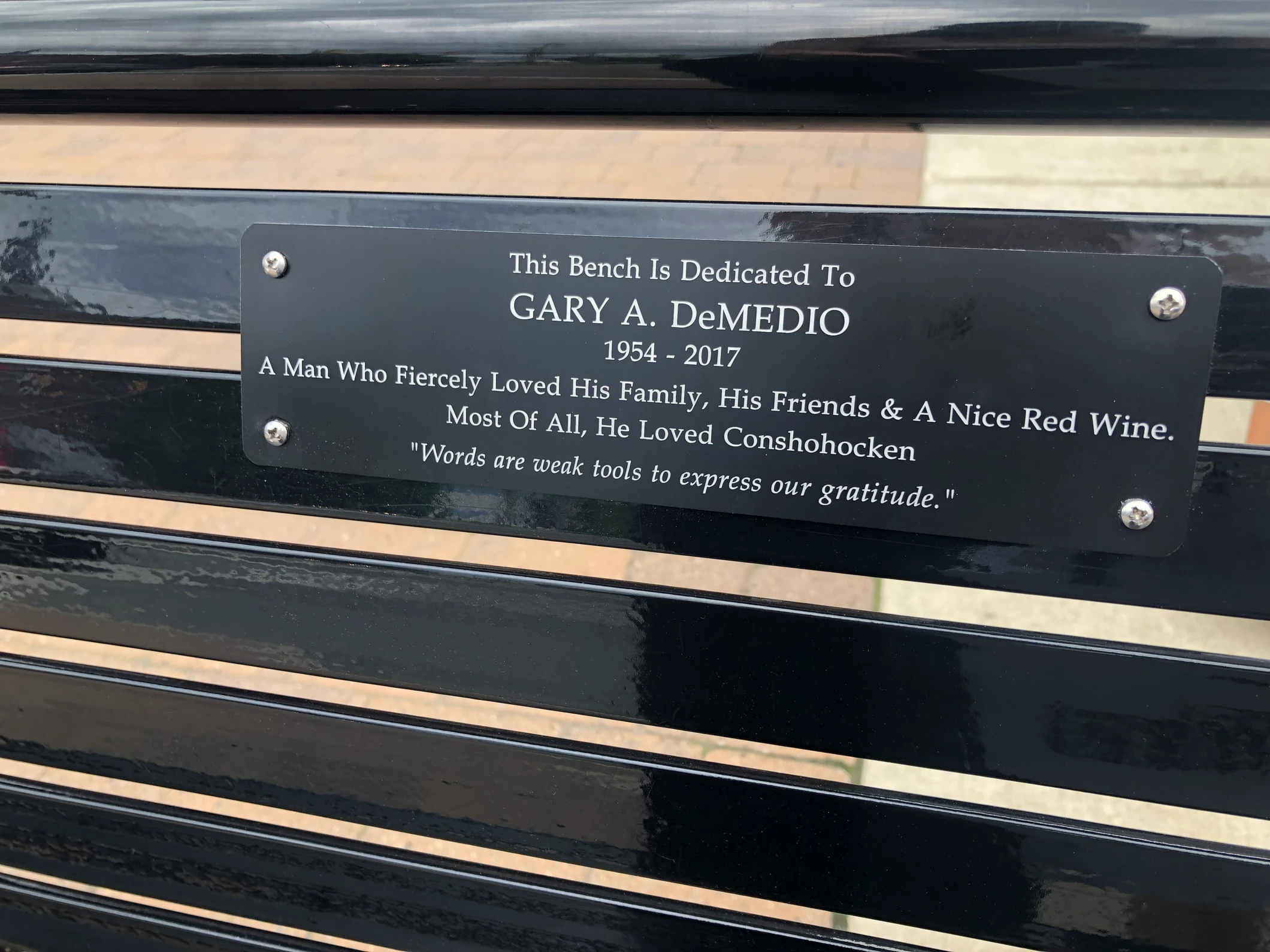 A bench on 6th & Fayette Streets in Conshohocken, PA dedicated to my dad, Gary A. DeMedio
My fiancé, Marc, encouraged me to get it going. I'd receive emails with the subject line "Bench" and contents that said "Make the call. Get it going." So in March of 2019, I did. I got it going.
It became really important for me to do this for a few reasons.
First, Conshohocken was truly my dad's first love. He was born and raised there, worked there, and Lord knows he played there. I know nothing would make him happier than to be honored there as well.
He fiercely went to bat for that town. He focused on economic development, main street revitalization, and historic preservation. He ensured that every business or family was paired with a location that helped it flourish, and he ensured that every incoming business that was being considered was RIGHT for Conshohocken.
It was his home. and though I've never officially resided in Conshohocken, it feels like home to me too.
Second, my dad opted not to be laid to rest in the family burial site at Calvary Cemetery. As a realtor, he felt that cemeteries were "a waste of good real estate." A memorial bench would provide a physical space where friends and family can visit to feel a little more connected to him.
And finally, I wanted to make sure that no one ever, ever, ever forgets Gary DeMedio. I want future generations in this town to know that there was a real fireball that walked these streets and that because of him and so many others in the community that worked to keep the charm and character, it has remained a treasured location for families and visitors. And hopefully they will develop their own devotion to Conshohocken.
I present to you, a memorial for Gary A. DeMedio…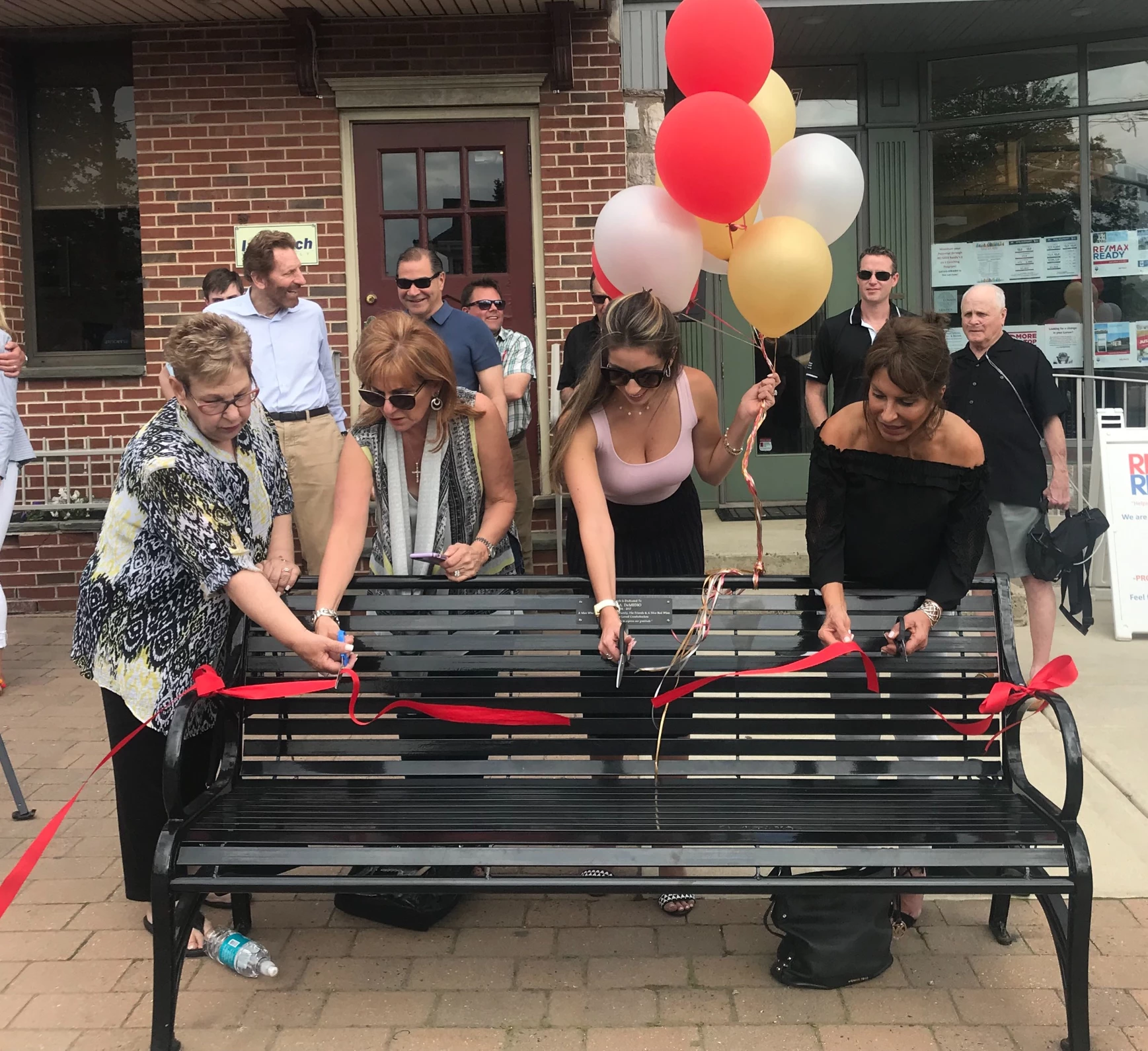 Ribbon cutting for the bench with my family
Thank you to Conshohocken, the borough, the elected officials, and all of the people that supported my family for this dedication.